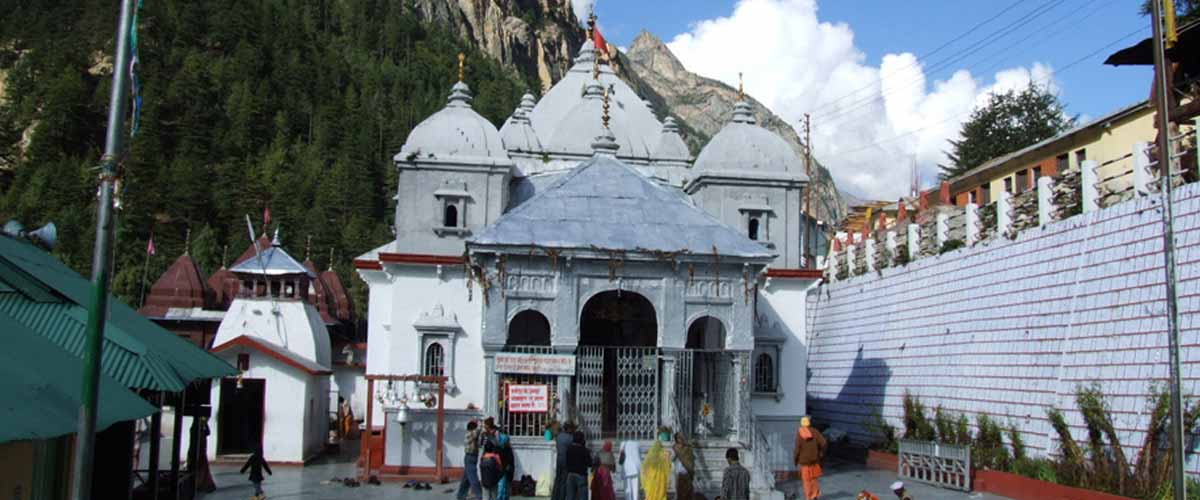 Gangotri Dham: Gangotri Temple
One of the most sacred place Gangotri Dham has its own importance. The holy devotees round the world do spiritual trip to the holy lands of Uttarakhand. It will really bring a peace of mind and spiritual upliftment among all the tourists coming across the world in sacred valleys of the Himalayas.
Origin of the river Ganga through the Gangotri basin. It is situated at a distance of 98 kms from Uttarkashi and 228 kms from the Yamunotri temple.The Gangotri Temple at a height of 3047 mts. Ganga- the sacred river of India in the earth and the Gangotri basin has so much of importance. The temple of Goddess Ganga was built by in the early 18th century by a Gorkha commander, Amar Singh Thapa. The place of origin of this holy river, Gangotri in Uttarkashi district is determined to be the holy place for the devotees and known as Shri Gangotri Dham where the Goddess Ganga is being worshipped by no. of devotees. This temple is made of white granite. Yatra can be shared during the months of May to June and September to October. To the Gangotri temple reached from Rishikesh (12 hours away) via Uttarkashi. Bus or jeep facility is available to get there.
Other famous tourist places in Gangotri Dham:
• Gangotri Glacier: At the Gangotri basin can be reached easily by a bike. It is a great fun for the adventure lovers, will the beautiful natural surroundings of the place, but also the beautiful flora and fauna will take the breath out of you. People must visit for all who are on Gangotri Dham
• Pandu Gufa: Another place on visiting Gangotri Yatra is the Pandu Gufa. It has a holy shrine called Bhagirath Shila. The place is where King Bhagirath meditated
• Submerged Shivling: It is supposed to be a natural Shivling, visited by thousands of devotees every year. This astounding stature is most visible in winters when water levels decline in the river.